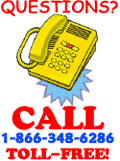 ENSENADA TOURS, EXCURSIONS
By popular demand, we now offer tours, activities, and cruise shore excursions in Ensenada Mexico! This selection of excursions and activities feature six great tours that will make your day or vacation in Ensenada a fun one. Mexico's biggest port is home to such fun activities as ATV tours, Horseback Riding, Mexican Fiestas, City Tours, and more. You can also rent scooters and ATVs to tour the city on your own if you like. Lined by mountains, and fronting beautiful bays and the Pacific Ocean, there's never a dull moment in Ensenada, it's the true Mexican Baja!

FREE DISCOUNT CARD!

WITH YOUR RESERVATION

Mountain ATV Tour
Daily at 9:00 AM and 12:30 PM
3 Hours - Solo $67.50 Shared $40.50
Scooter Rentals
Daily Between 9:00AM and 5:00PM
By the Hour - $21.25 Per Hour
Our Advice: If you're on a cruise, you can knock off one of these fun activities from your To-Do List in Ensenada and free yourself up for more adventures in Cabo, Mazatlan, or Puerto Vallarta!
ENSENADA TOURS AND EXCURSIONS FAQ's
Q: I'M COMING ON A CRUISE SHIP - DO YOU OFFER PICKUP AT THE PIER?
A: All of our excursions either pick up at the pier, or are within walking distance to the pier. Very convenient!
Q: ARE YOUR ACTIVITIES SUITABLE FOR KIDS?
A: Kids of all ages can ride along on our ATV tours. They will need to be 4' 7" tall before they can ride horses, and must have a drivers license to rent ATVs or scooters.
Q: WHERE IS ENSENADA ANYWAY? AREN'T YOU SUPPOSED TO BE CABO TOURS?
A: Ensenada Mexico is located about 65 miles south of the U.S. border with California, in Mexico's Baja Peninsula. We do specialize in Cabo San Lucas tours, but so many cruise ships stop in Ensenada now on their way to Cabo, that we've been flooded with requests for activities and tours there as well. So, in an effort to provide the best service to our customers possible, we've added some Ensenada excursions for you!