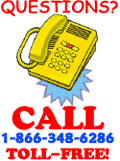 CABO WHALE WATCHING TOURS
Every autumn, thousands of Gray whales make their annual 6,000 mile migration from the summer feeding grounds of Alaska to the calving grounds of Cabo San Lucas, the Baja and the Sea of Cortez. If you're coming to Cabo San Lucas between December 15 and March 31, you will likely be treated to seeing some of these gentle giants. Whether you like the speed and excitement of the Ocean Riders Tour, or the relaxation and luxury of one of the larger boats, you're sure to love whale watching in Cabo San Lucas.

FREE DISCOUNT CARD!

WITH YOUR RESERVATION

Zodiac Whale Watching


Daily at 8:00, 10:30, 1:30, and 4:00


2 Hours - Adults $79.00 Kids $62.00
Deluxe Whale Watching


Mon-Sat at 10:30 AM and 4:00 PM


2.5 Hrs - Adults $68.00 Kids $34.00
Buccaneer "Kraken Hunt"
Daily from 9:00 AM to 11:00 AM
3 Hours - Adults $55.00 Kids $27.50
Catamaran Whale Watching
Daily from 9:00 AM to 11:00 AM
2 Hours - Adults $41.00 Kids $20.00
Jungle Cruise Whale Watch


Daily at 9:00 AM, and 1:00 PM


2 Hours - Adults Only - $45.00

EXCLUSIVE PRIVATE WHALE WATCHING
Our Advice: For a truly ecological experience, you can't beat the Magdalena Whale Sanctuary. For local whale watching, the most popular and exciting tour in town is our Ocean Riders Tour.
CABO SAN LUCAS WHALE WATCHING FAQ's
Q: WHEN IS WHALE SEASON?
A: Whale season in Cabo San Lucas is from December through March. There is no "official" whale watching season in Cabo San Lucas like there is in other towns, like Puerto Vallarta.
Q: WHAT TYPE OF WHALES WILL I SEE?
A: Gray whales are the species most often seen in Cabo San Lucas as they migrate along the Baja Coast of Mexico to calve. Humpback Whales and Pacific Bottlenose Dolphins are plentiful too. Sperm whales, Blue Whales and even Orcas are also sometimes spotted.
Q: ARE YOUR BOATS LICENSED TO DO WHALE WATCHING?
A: Yes, all our boats are licensed by the government to perform whale watching trips.