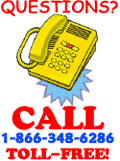 CABO SAN LUCAS DOLPHINS
The waters off the coast of Cabo San Lucas are home to large pods of Pacific Bottlenose Dolphins, as well as Pacific White-Sided Dolphins, among others. These fascinating creatures can be seen from any of our boat tours or whale watching tours, but now we offer two activities that are specially designed to allow you to get up close and personal with the dolphins in Cabo San Lucas - the Swim With Dolphins activity where you can actually be in the water with real dolphins, and our Trainer for a Day, where you actually work with the trainers in the training of dolphins!

FREE DISCOUNT CARD!

WITH YOUR RESERVATION

CABO SAN LUCAS DOLPHIN SWIMS
Most convenient for people staying in or near Cabo San Lucas

Swim With Dolphins

3x2 !




Every Hour

Btwn 10:00 & 3:00
1 Hr.

- Adults $179.00 Kids $94.00

Dolphin Encounter

3x2 SALE !


M-F at 3:00PM & Sat-Sun at 1:00PM
30 Min -

Adults $113.00 Kids $94.00

SAN JOSE DEL CABO DOLPHIN SWIMS


Most convenient for people staying in or near San Jose del Cabo
Our Advice: The Trainer for a day activity is a great deal - you get 10 times the amount of interaction for not much more money. It's something totally different and so memorable!
CABO SAN LUCAS SWIM WITH DOLPHINS FAQ's
Q: I CAN'T SWIM - CAN I STILL DO THE DOLPHIN SWIM?
A: Yes. While the activity is done in about 10-12 feet of water, so you can't touch the ground, you'll have a lifejacket that will keep you afloat. All you have to do is dog paddle around a little bit.
Q: MY SON/DAUGHTER WANTS TO SWIM WITH THE DOLPHINS, BUT I DON'T. CAN I JUST GO AND WATCH?
A: Yes. There is an observation area that is open to guests of the participants. It is not open to the public, however. Someone in your group must be swimming with the dolphins.
Q: IF MY SON/DAUGHTER WANTS TO DO THE DOLPHIN SWIM, DO I NEED TO BE IN THE WATER WITH HIM/HER?
A: If the child is between 5 and 10 years old, they must be accompanied in the water with a paying adult. Kids 10 and up can do the swim by themselves. The minimum age is 5 years old. For the Dolphin Kids activity, your child will be in the water by themselves - no adult will be in the water.
SUPER SAVER 3x2 SALE!
Book any 2 of the following tours and get a third one FREE!
Just book 2 of the above tours and then write in the special instructions box
when booking that you want a third ticket free.
Same person must be on all three tours. Lowest priced tour is free.
For a Limited Time Only - Book Now!
Not valid for booking between Dec 15th and Jan 2nd.