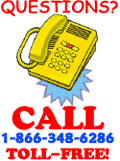 CABO BOATS AND DAY CRUISES
Take a day cruise on the Sea of Cortez in Cabo San Lucas and enjoy the all-year sunshine, snorkeling, free-flowing booze, and lots of fun on the warm water of the Baja. We have boat tours to fit everyone's taste - from the ultra-luxury to the smooth-sailing La Princesa. We have the Pirate Ship for the whole family, presenting a fun pirate show, and the Jungle Booze Cruise that is wild and crazy fun. Don't miss the wild and fun rafting tours for something exhilarating, fun, and totally different!

FREE DISCOUNT CARD!

WITH YOUR RESERVATION
Our Advice: Check out the La Princesa Catamaran for a relaxing day cruise. The Pirate Treasure Hunt is specially designed for families, while the Jungle Cruise is crazy fun for adults.
CABO SAN LUCAS BOAT TOUR FAQ's
Q: I'M AFRAID I'LL GET SEASICK - WHAT SHOULD I DO?
A: We always recommend taking a seasickness prevention like Bonine or 24 hour less-drowsy Dramamine one hour before departure. Bring it with you and take it again when you take a beach break at the mid-way point. Don't eat a greasy breakfast - just things that are easy on your stomach, and don't drink too much the night before, and you should be just fine.
Q: ARE THESE THE ONLY BOAT TOURS YOU HAVE?
A: Not even close! See the menu bar at left for our snorkeling tours, sunset cruises, water sports, sailing, fishing, and even private charters! We'll charter any boat in Cabo for your group, if you want!
Q: WILL THE WATER BE COLD?
A: See Cabo San Lucas Water Temperature for detailed information.