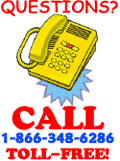 EXTREME EXCURSIONS IN CABO
Are you the type of person that would rather be out pushing the envelope than basking on the beach? Do you thrive off the adrenaline rush of extreme sports? At Cabo San Lucas Tours, we have some awesome activities that are sure to leave you feeling pumped up for days to come! Throw yourself into a 300-foot freefall with Bungee Jumping, sail hundreds of feet in the air with parasailing, or fly on zip lines over 1800 feet in the air. Are you kidding me? NO! Make this vacation the one that lives on in lore forever, with those extreme sports highs that you may only ever have this once.

FREE DISCOUNT CARD!

WITH YOUR RESERVATION
Our Advice: These tours are not for the faint of heart. They are fast-paced, exciting, and above all, super fun! These tours are open to everyone, so why not see if you have what it takes?
CABO EXTREME SPORTS FAQ's
Q: Those tours look awesome! But are they safe?
A: Of course, there is a certain amount of risk in any extreme activity, but all tours are constantly safety inspected, licensed, and insured. We take your safety very seriously.
Q: I'm scared of heights - should I do these tours?
A: Probably bungee, parasailing, and rappelling are not for you then. However, whale watching, off road and even canopy tours are something you should still consider.
Q: I'm on a cruise ship - can I do these tours?
A: Yes, all tours include at least one available time for cruise passengers.