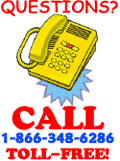 CABO DEEP SEA SPORTFISHING
Cabo San Lucas is known around the world for its sportfishing. The waters of the Baja are full of world-class billfish and prized catches like Tuna, Snapper, Marlin, Mahi Mahi, Wahoo, and more. People from all over the world come to Cabo San Lucas to go fishing - its waters are legendary. We offer discounted rates on deep sea fishing and fly fishing charters in Cabo San Lucas - a wide variety of charters for you to choose from. We have only top-quality boats to give you the best fishing experience.

FREE DISCOUNT CARD!

WITH YOUR RESERVATION

Bottom Fishing
Daily on Your Schedule!
6 Hours: $350.00 8 Hours: $480.00
72' Luxury Motor Yacht
Luxury and Style. Up to 35 People.


5 Hours $2035.00 8 Hours $2500.00

See More at Cabo Fishing
More details and photos of world-
class fishing trips by Cabo Fishing.
Our Advice: Looking for something different? Ever caught billfish on a fly? Now you can! Take a look at our fly fishing charters - it could be a whole new experience for you in Los Cabos.
CABO SAN LUCAS SPORTFISHING FAQ's
Q: WHAT IS THE BEST TIME TO FISH FOR...?
A: We've made a special Fishing Calendar just for you.
Q: CAN I TAKE THE FISH BACK WITH ME TO THE STATES?
A: Yes, as long as it's well-frozen and in a leak-proof container. The amount you can bring back will be subject to the airline restrictions - check with your airline for complete baggage information to see how much it will cost you to bring it back with you. If you are on a cruise ship, contact the ship directly to see if they allow fish on board (most don't but it can't hurt to ask).
For more information about the customs rules regarding seafood imports into the U.S., click here and here. Make sure also to check the FDA Import Alerts List to be sure your fish isn't on there - if it is, you won't be allowed to bring it in. We pack it in ice for you like you'd get at a supermarket, but we don't provide packing and shipping services. Ask your hotel about using their freezer space.
If you're bringing frozen fish back with you, you'll want to contact the U.S. Food and Drug Administration at (301) 436-1576 if you have any additional questions. If you're bringing a stuffed and mounted fish back with you, check with the U.S. Department of Fish and Wildlife at (703) 358-2104 and your airline to make sure you are fully informed of all regulations regarding, cost, duties, and limits. You can also call the Mexico Department of Fisheries with any questions - they are located in San Diego, California at (619) 233-6956.
Q: DO I NEED A FISHING LICENSE?
A: Yes. Fishing licenses can be bought at the marina on the day of your trip for 195 pesos, which converted to US Dollars is approximately $20.00/day or $27.00/week. The exchange rate charged at the marina may vary. For the official fishing regulations, click here.
Q: HOW LONG DOES IT TAKE TO GET TO THE FISHING GROUNDS IN CABO?
A: From 10 minutes to an hour - depends on where the fish are that day. We may fish at Santa Maria Bay, Chileno Bay, Punta Ballina, Playita, Punta Pamilla, Punta Gorda (Gordo Banks), and Cabo San Lucas Bay in the Sea of Cortez or Cabo Falso, Wash Rock, Punta San Cristaball, Posa de Cota, Playa Leagues, Boca de las Matancitas, Migranos, and The Light House in the Pacific. It all depends on where the fish are when you're here.
Q: WHAT BAITFISH WILL WE USE?
A: Sardinas, anchovy, green jack, sierra mackerel, mullet, cabalito, schooling pacific mackerel, (Lisa), black skipjack, bonito, frigate mackerel.
More Mexico Fishing:

Cabo Fishing Cancun Fishing Mazatlan Fishing Puerto Vallarta Fishing Cozumel Fishing Riviera Maya Fishing