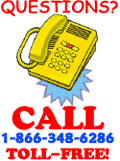 SAILING ON THE SEA OF CORTEZ
Few things capture the imagination and the spirit of paradise like the images of sailing on the blue waters reflecting the sunshine of Cabo San Lucas. When the boat glides silently across the water without the sound of the engines to break the serenity, romance fills the air. Whether you're enjoying a day of snorkeling or watching the sun set over the Pacific Ocean with your loved one, Cabo sailing is truly an experience to remember. We offer private charters as well as public tours, wonderful trips for all budgets and needs. We even offer sailing lessons for those who want to learn!

FREE DISCOUNT CARD!

WITH YOUR RESERVATION

CABO SAN LUCAS SAILING ADVENTURES

EXCLUSIVE PRIVATE SAILING EXPERIENCES
Our Advice: For a day of serenity in paradise, there's nothing like sailing. This is also a great option if you're looking for something romantic to do with your loved one on your special day.
CABO SAN LUCAS SAILING FAQ's
Q: I'M AFRAID I'LL GET SEASICK - WHAT SHOULD I DO?
A: We always recommend taking a prevention like Bonine or 24 hour Less Drowsy Dramamine one hour before departure. Don't eat a greasy breakfast - just things that are easy on your stomach, and don't drink too much the night before, and you should be just fine.
Q: CAN YOU GUARANTEE THAT WE'LL ACTUALLY GET TO SAIL?
A: If there is wind, you'll get to sail. The boats sail whenever possible, both to satisfy the customers and also to save fuel, however if there is no wind, you would just sit in one spot unless you use the motors. We can't guarantee that there will be wind, but if there is, the sails will be up.
Q: WILL WE SEE WHALES?
A: In season (December through March) it is very likely that you'll get to see whales - and imagine how close you can get without the sound of engines to scare them off! Of course, there are no guarantees, but during the rest of the year you are still likely to see the resident bottlenose dolphins, manta rays, or sea turtles of Cabo San Lucas during our sailing trips.
Q: ARE THERE RESTROOMS ON THE SAILBOATS?
A: Yes. All our sailboats have restrooms.
Q: DO YOU OFFER BAREBOAT RENTALS?
A: No. Like everywhere in Cabo, all of our sailing trips come with a captain, but he'll be happy to let you play a bit if you're a sailor, or to teach you a few things about sailing if you just aspire to be one. Bareboat rentals are only available in select countries with very easy sailing conditions such as the British Virgin Islands or certain areas of The Bahamas. In Mexico, this option is not available. Check out our private sailboat charters.