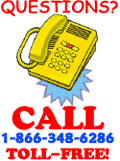 SNORKELING CABO SAN LUCAS
Cabo San Lucas offers some of the Mexican Riviera's best snorkeling spots, including the marine preserves of Santa Maria Bay and Cabo Pulmo. Our snorkeling tours will show you the very best snorkeling Cabo San Lucas has to offer. These are not fancy day cruises or booze cruises (of course we have those too!) - these are real snorkeling tours for the serious snorkelers. The best part of these tours is that they offer you at least DOUBLE the amount of snorkeling you'll find on most other snorkeling tours in Cabo San Lucas. In addition, we now offer exciting snorkeling tours on Rafts, Clear Kayaks, Glass Bottom Boats, and even Scooters!

FREE DISCOUNT CARD!

WITH YOUR RESERVATION

Cabo San Lucas Snorkeling


Daily at 9:00AM, 11:00 and 2:00PM


2 Hours - Adults $36.00 Kids $27.00
Pontoon Boat Snorkeling
Daily at

10:00 AM and 1:00 PM


2 Hours - Adults $76.50 Kids $57.00
Whale Sharks Adventure 3x2
Mon-Fri from 8:00 AM to 4:00 PM
8 Hrs - Adults $179.00 Kids $113.00
Lovers Beach Snorkeling


Daily On Your Schedule until 3:00PM


1-5 Hrs - Adults $19.50 Kids $14.00
Discover Scuba Diving
Take Snorkeling to the Next Level!
The First Step to a New Adventure!

EXCLUSIVE PRIVATE SNORKELING TRIPS
Our Advice: If you have the time, check out the Cabo Pulmo snorkeling tour - it's the only living reef in the Sea of Cortez. Otherwise, we recommend Santa Maria or Chileno Bay for snorkeling.
CABO SAN LUCAS SNORKELING FAQ's
Q: WHERE IS THE BEST SNORKELING IN CABO SAN LUCAS?
A: Although Los Cabos has several excellent snorkeling locations, the very best place is Cabo Pulmo, the only living coral reef in the Sea of Cortez. A pristine marine preserve, far away from the crowds of Cabo San Lucas, Cabo Pulmo has been designated a National Marine Park by the Mexican Government. Chileno Bay and Santa Maria Cove are pretty much tied for second place, both being significantly better than Lovers Beach.
Q: WHAT IS THE WATER TEMPERATURE IN CABO SAN LUCAS?
A: The water temperature ranges from a high of 85 degrees in mid-summer to a low of 65 degrees in mid-winter, but the norms are between 72°F and 82°F. The water is always warmer in the Sea of Cortez than it is in the Pacific Ocean, however, often by as much as 10°F. We've personally taken water temps at 72° at the end of February and 82° in November. For complete details see Cabo San Lucas Water Temperatures.
Q: I'M NOT A STRONG SWIMMER - CAN I STILL GO SNORKELING?
A: Yes. You'll have a life jacket - all you need to do is kick your feet. Very easy - even non-swimmers enjoy snorkeling (as long as you're not scared of the water).
Q: I WEAR GLASSES - CAN I STILL SNORKEL?
A: You'll want to visit your local dive shop at home and pick up a special insert that will allow you to wear your glasses while snorkeling. We don't have prescription masks because everyone's prescription is different.
Q: CAN I BRING MY OWN SNORKELING GEAR?
A: Yes! In fact, that's a great idea. You can buy them for not much money, then you always know your gear fits, and you never have to pay for rentals again! Of course, snorkeling gear is included for free with any of the snorkeling tours on our website.
Click Here to find masks, fins, and snorkels at great prices.
Q: WHAT IS THE VISIBILITY LIKE?
A: The visibility will vary depending on your location, the time of year, and the weather. However, to give you a general idea, expect visibilities of between 25 and 40 feet from January through March, 25 to 60 feet from March to June, and 25 to 100 feet from July through December. Keep in mind that when snorkeling, your depth will only be between 5 and 20 feet in almost all cases.
Q: DO THEY SPEAK ENGLISH?
A: Yes - our guides speak English and Spanish.