PRIVATE SNORKELING
A fun outing for your whole family, or group of friends! Charter a whole boat for a couple of hours, half a day, or all day long! We'll take you where you for a cruise out around Land's End, including El Arco, the Sea Lion Colony, Lovers Beach, and Pelican Rock, or we can head up the coastline to Santa Maria Cove and Chileno Bay, relax on a remote beach, or all of the above!
These trips are fully customizable, you can go where you like, snorkel as much or as little as you want, and see the coastline of Cabo from the water, while you watch for dolphins, manta rays, and sea turtles. In season, you can also see whales! You can also choose your start time, so you can do a sunset cruise, and it's perfect for a cruise shore excursion!

Cruise Passengers: Yes! This exclusive private charter is perfect for a cruise shore excursion! This charter is flexible to fit all cruise ship schedules.
Available Boats: (Mouse over for larger image)
See Also: Private Sunset Cruise

Includes:
Departures: Daily at 12:30 PM or later. Start time is flexible, just no earlier than 12:30 PM.
Don't Forget:
Camera
Biodegradable Sunblock (SPF 30+)
Hat for Sun Protection
Swimsuit & Towel
Windbreaker or Sweatshirt
Food or Alcoholic Beverages if desired
Kids: All Ages are Welcome.
BOOK NOW AND SAVE!

Date

People

Type

Choose Charter Type


PLEASE TYPE IN THE BOX BELOW
Any special requests or instructions, or other things you think we should know.



OR CALL US TOLL-FREE
1-866-348-6286


Don't worry - English is our First Language!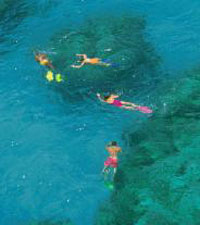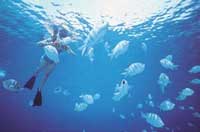 FREE WITH YOUR RESERVATION!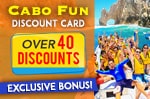 THE CABO FUN CARD
OUR ADVICE:
Something a little different - fun that you can do it with just your family too. We'd recommend 5 hours if you're going to go snorkeling at Chileno Beach or Santa Maria Cove, but you can do it in 2, you just won't have much time.
Don't forget - you can do this anytime of day. If you want to do a sunset cruise, that is no problem. You don't even have to snorkel if you don't want to, just cruise the bay and have a great time!